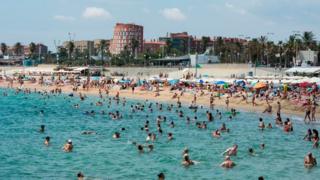 Travel firm Thomas Cook has come a long way since its formation in rural Leicestershire during the early Victorian era.
Founded in Market Harborough in 1841 by businessman Thomas Cook, the fledgling company organised railway outings for members of the local temperance movement.
Some 177 years later it is a leading global travel group, with annual sales of £9bn, 19 million customers a year and 22,000 staff operating in 16 countries.
Profit warnings
Thomas Cook has had a chequered history, including being nationalised in 1948 – when it became part of the state-owned British Railways – and owning the raucous Club 18-30 youth brand, which it recently closed after failing to find a buyer.
However, just as the travel world has progressed from temperance day trips, so the modern business and leisure market is also changing, and at a far faster pace than in previous decades.
The firm is being buffeted by a number of factors: financial, social and even meteorological.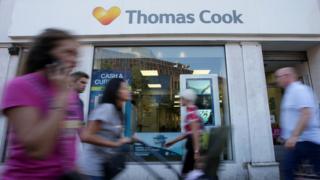 Six months ago shares in Thomas Cook were trading at just below 150p. Now, after two profit warnings, they are worth just a fraction of that price.
Its shares had fallen by nearly 60% over the past week, to a six-year low, although there was a mini-renaissance on Wednesday following news that chairman Frank Maysman had bought 373,000 shares at 21.6p.
"In our opinion, Thomas Cook would be open to a minority stake sale in its airline, looking to retain majority control to ensure control over capacity looking forward."
They believe a sale of a minority stake in the airline could realise £400m for the firm.
And with regards to digital bookings, they say: "We are impressed by Thomas Cook's ongoing shift online, especially in the UK where it saw 30% online growth in bookings year on year."
'Brand value'
Simon Calder, travel editor of the Independent, says Thomas Cook is the strongest brand name in travel.
"They have great value in their heritage, brand recognition, and they also put together pretty good holidays. But for the past 25 years they have taken their eye off the ball and failed to spot trends, mainly the emergence of no-frills travel and what it has meant for people's holidays."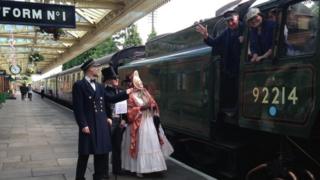 He said that as well as rival TUI thriving, Thomas Cook had also been hit by the rise of budget airline Jet2 – which has become the second-biggest tour operator: "They have picked up a lot of the bread and butter holiday market that Thomas Cook used to have."
Mr Calder said that Thomas Cook was "not a complete basket case" and that its business in Germany and Scandinavia remained healthy.
"But its share price is embarrassing," he said. "The market seems to be taking the view that Thomas Cook will stay in business, but that there will be a funding call to investors.
"A lot of people emotionally feel they have a share in the ownership of Thomas Cook – it was nationalised once after all. It is a shame to see such a great brand name held in such contempt by the market."