The best picture Oscar and the Pulitzer for biography have been bestowed on problematic and inferior works on race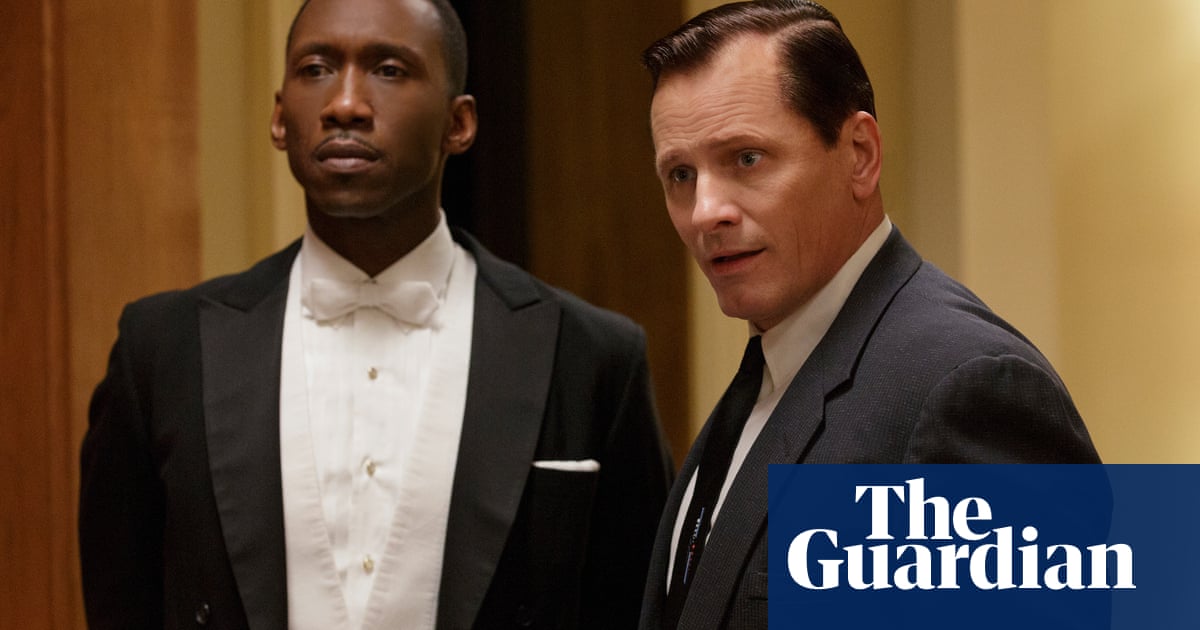 Art highlighting the marginalized, blacks, gays and others, is more fashionable than ever. For the gatekeepers of culture, however, it is not authenticity but stories that celebrate a superficial idea of progressiveness which exert the greatest appeal. Narratives exhibiting how woke we are resonate most. As long as a work captures how accepting whites are of blacks, how understanding straights are when encountering queerness, success is assured.
Some blacks and empathetic whites get it. Seeking reparation for racist inequality by any means necessary, they reason, makes it time for diversity, any diversity. If the best and brightest black candidates are unavailable, or little known, no worries. Well include whats at hand.
The judges who awarded this years best picture Oscar to Green Book and the Pulitzer prize for biography to The New Negro evidently applied such reasoning. It appears there is a new category for both awards: best work, irrespective of merit, that assuages the guilt of condescending whites or consoles the outrage of blacks for being denied and dismissed.
Such sentiment debases every aspect of American life. Efforts to advance bad art or badly flawed people are a legacy of slavery. Long before Herman Cain or Omarosa Manigault-Newman there was the nomination of Clarence Thomas to replace Thurgood Marshall and become the second black justice to serve on the supreme court. President George HW Bush insisted: Not only is he the most qualified black candidate, Judge Thomas is the most qualified candidate, period!
Bushs insult hardly matters. Joe Bidens blunders inflicted a more lasting and cautionary injury. As chair of the Senate judiciary committee, he enabled Thomass ascent. There is no way in hell that someone white and of the same low caliber would have been extended such leeway. Belittling Anita Hill, censoring corroborating witnesses of Thomass alleged sexual harassment, Biden facilitated a monster.
With much less at stake, I did enjoy Green Book. But not as much as Kareem Abdul-Jabbar. The NBA great turned Hollywood Reporter columnist and Guardian contributor lauded the movie as transcendent of history. Its separate and unequal plots, he wrote, are:
not about facts, they are about something much more elusive and important: truth Thats why the fuss around the historical accuracy and perspective of Green Book is so misplaced.
But for many, Green Book raises a troubling question. In Hollywood, can any black person ever do anything so exceptional without the most ordinary white still being seen as more important? Conceding the film was aimed at an older white audience, one of its producers, Jonathan King, said:
If you believe that older white people dont need to be told to be less racist look around. Because they do
Green Book is a feelgood biopic. That it ran away with Golden Globes and Academy Awards galore was a no-brainer. Dexterously acted and written for lots of laughs, it has the look of a potent antidote for our toxic times. When the biracial odd couple hits the highway, its a foregone conclusion that the manly slob will be viewed as more likable than the effete aesthete. But the films assumption that the white man knows better than the black man, even about how to be authentically black, is problematic. And, in this case, if the film is to be seen as biographical, it involves some blatant untruths about an outstanding black mans supposed cultural isolation from fried chicken, from Little Richard and the reasons for it. In the movie, Don Shirley is estranged from a family that was actually large and close; his gay identity, which so enriched his life, is depicted as a nightmare.
Mahershala Ali, who won best supporting actor at the Globes and the Oscars for portraying Shirley, has apologized to the virtuoso pianists family. Will Nick Vallelonga, the one-time chauffeurs son, concede that the award-winning screenplay he co-wrote wrongly caricatures an illustrious artist in order to elevate his dad as Hollywoods latest white savior? It seems unlikely: he asserts Shirley approved what I put in and didnt put in.