The supermodel opens up about friends, enemies, taking on the tabloids and fashions new world order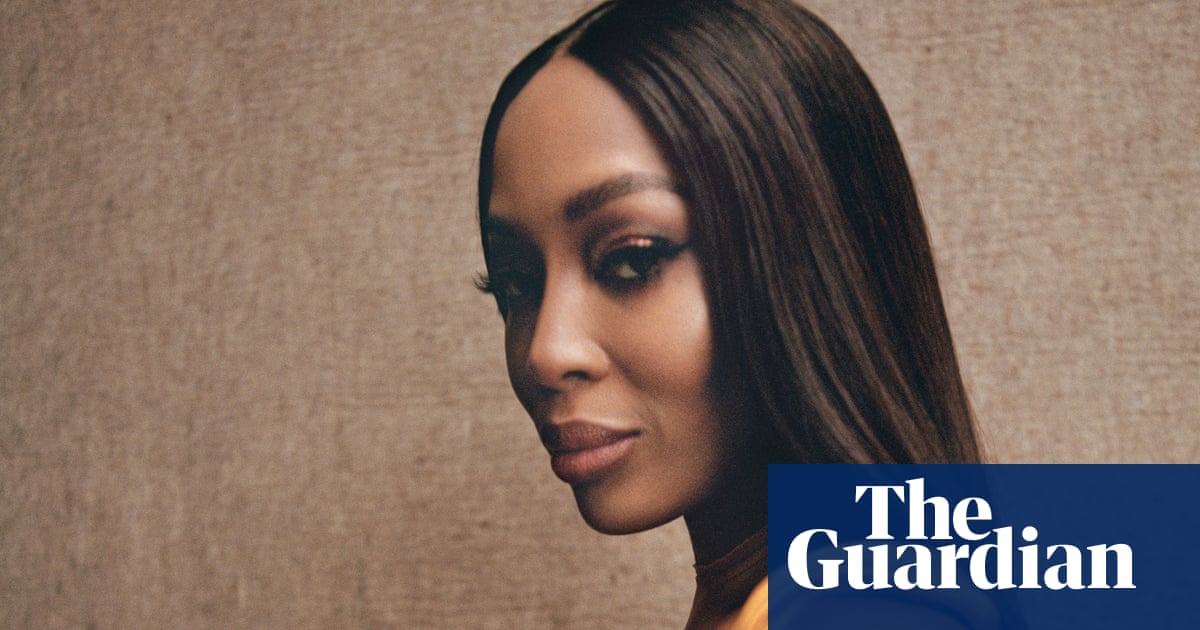 Its no secret that Naomi Campbell doesnt like interviews. After 33 years in the business, and a string of tabloid-baiting moments, the model has acquired a reputation for being surly, formidable, downright difficult. Our original meeting is cancelled an hour or so before we are due to meet Campbell cites terrific illness but a promise is made to reschedule, with the possibility that she might be free over the weekend. Or that we might end up speaking by phone. But then the text arrives: we are on, for Sunday at 4pm. Give or take an hour, Campbell keeps to her word. Her publicist and I chat in the lobby of The Dorchester hotel in London, while I mentally prepare for the full force of her legendary froideur.
It is almost alarming, then, to find Campbell making jokes in a suite at the hotel, where she is alone, resting an injured leg on the sofa, smoking a cigarette, full of pussycat charm. At 49, she still looks otherworldly: a body, as Bono once put it, handmade by God, and skin so glowing it looks airbrushed. The era-defining cheekbones are framed by a sweep of immaculate hair; in the golden-hour light she looks luminous, dressed in a green chiffon Sacai jumpsuit and tractor sole Chelsea boots. She shows her publicist and me her leg: her knee is swollen like a melon, the result of tumbling on the stairs at an art party earlier in the week. She is worried that she wont be able to fly if it doesnt heal soon. Clots are no joke, she says. [Doctors] stopped me from flying for six weeks two years ago. I do not want that again.
Inexplicably, she loves being in the air, where she spends an astonishing amount of time. Campbells fortnight has already included at least half a dozen flights, with several more in the coming days: New York (where she lives) to Paris to London to Paris to New York to Arizona to Los Angeles, and so on. Earlier this year, a YouTube video of Campbells flight routine, which includes thoroughly disinfecting every surface and carrying her own seat cover and blanket, went viral, to the delight of a growing army of younger fans.
Propping her leg back up on the velvet seat, she looks me over and then tells her publicist to leave. Im fine, Im fine, I dont need you, she says, putting out her cigarette. Once were alone, she starts by thanking me for my journalism. I wanted to meet you in person. Ive watched and read what youve done in the past. I like that youre very honest and seem transparent and straightforward. Its a bold move: I can feel any difficult questions being expertly manoeuvred out of the room. I like what you wrote when you defended me, without me having to speak, she adds.
I can only manage an embarrassed thank you. Campbell is referring to a column I wrote two years ago, in response to an interview with the former Vogue editor Alexandra Shulman. Speaking in the same week that her successor Edward Enninful published his first Vogue, Shulman denied that she had held any unconscious bias, despite the fact that in the course of more than 300 issues and 25 years as editor, only a dozen covers had featured a black person. Two were Beyonc and Rihanna, suggesting that a black star would need to be one of the most famous women on the planet before they were under consideration. Campbell, one of the worlds top five models for more than three decades, featured on only five. In the interview, Shulman described Campbell as aggressive, before arguing that it was offensive to call her racist, because actually my sons grandfather was one of the civil rights leaders. Campbell raises an eyebrow at the drama that interview unleashed. You really get to see peoples colours, she laughs. Literally.