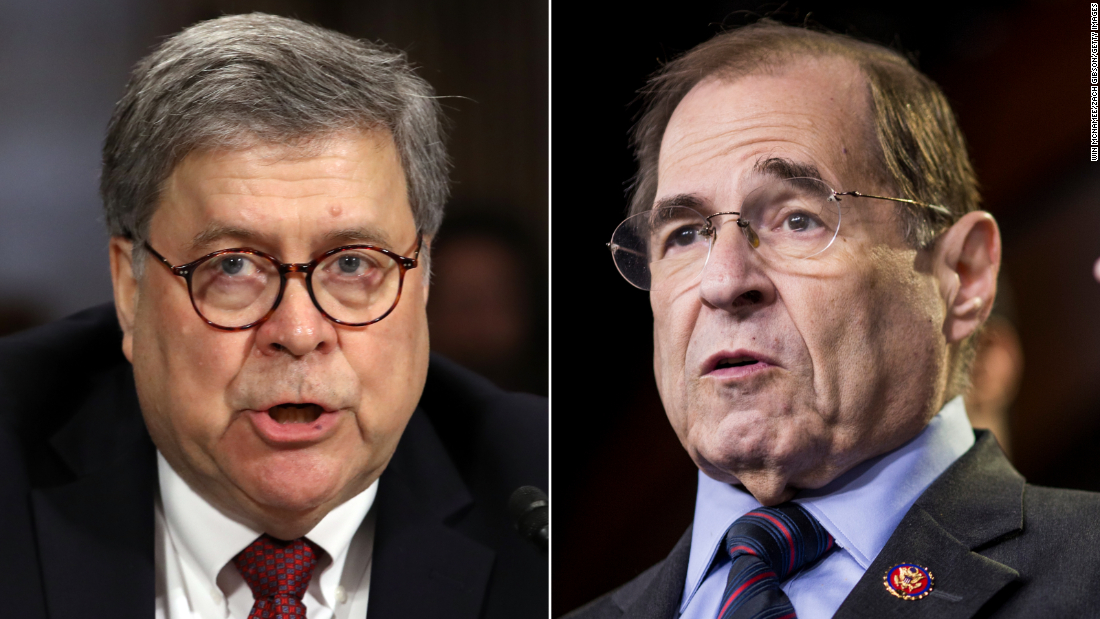 Washington (CNN)The House is not expected to take up contempt citations on the floor next week for Attorney General William Barr or former White House Counsel Don McGahn, according to two Democratic aides, amid fights over testimony and access to the full Mueller report.
The aides did not say why the vote wouldn't occur then, though it is a short week for Congress as lawmakers are in Washington for only three days before many will travel to Europe for the 75th anniversary of D-Day.
The House Judiciary Committee has voted to hold Barr in contempt for not providing the full Mueller report and underlying evidence, and Chairman Jerry Nadler has threatened to hold McGahn in contempt after he failed to testify under subpoena earlier this month.
The New York Democrat told WNYC's "The Brian Lehrer Show" on Friday that he hoped the House would vote on the contempt citations "as soon as possible," so the House could then go to court in an effort to enforce his committee's subpoenas.
House Speaker Nancy Pelosi has resisted those calls, and she reiterated that view on Wednesday after Mueller spoke.
A Democratic leadership aide said several congressional committees had met during this week's recess to develop a legislative package separate from the contempt matter "to rein in President Trump's abuses and safeguard our democracy from future attacks."
The aide described the effort as a "robust hearing and legislative strategy to spark a national conversation about holding Trump accountable for the corruption and abuses uncovered in the Mueller report."