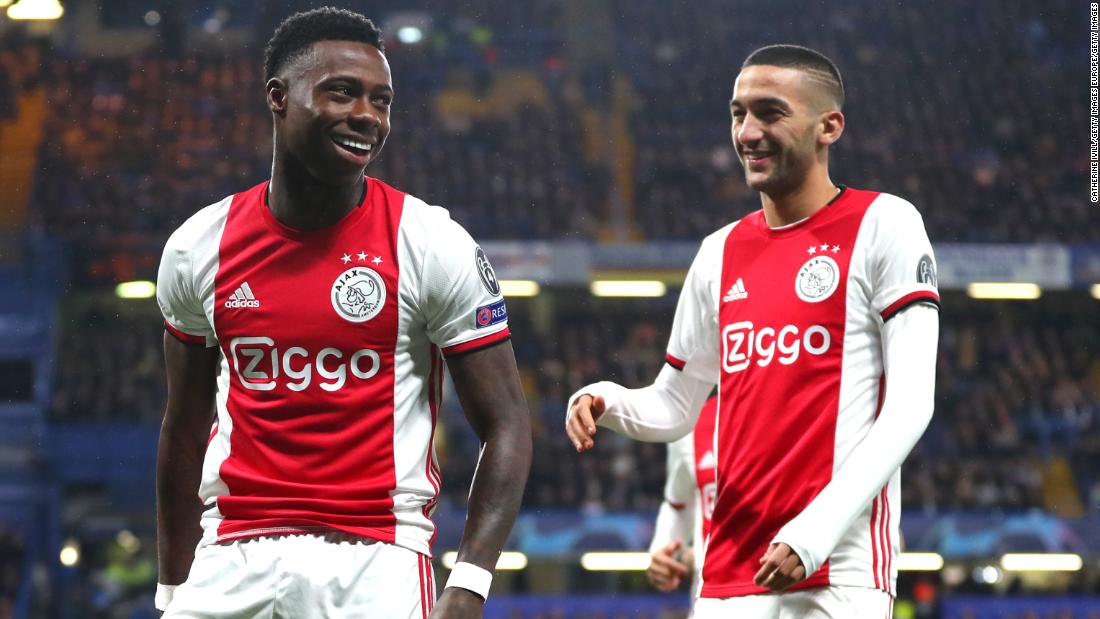 (CNN)Professional soccer players in Holland will stand still for the first minute of this weekend's matches to protest against racism in the game.
An extra minute will be added to the end of the first half.
"It is intended to make fans aware that football belongs to everyone, regardless of cultural background, religion or sexual preference," read an
Eredivisie statemen
t.
The match was temporarily halted after Excelsior winger Ahmad Mendes Moreira was subjected to alleged racist chanting by the home fans, including songs about 'Black Pete' — a racist caricature which in recent years has drawn protests across the nation.
'Enough is enough'
The Dutch Football Association (
KNVB
) said it supported this weekend's proposed protests and outlined its protocols for tackling discrimination in the game.
"These initiatives also strengthen us in the discussions we have with politicians and our social partners," read a KNVB statement.
"Because only together can we tackle this social problem properly. Racism is disgusting and does not belong in football. Racism must go out of the world."
KNVB confirmed it had also launched an investigation into the Moreira incident.
Liverpool and Holland midfielder Georginio Wijnaldum is among a number of Dutch footballers to condemn what happened to Moreira and took to Twitter to say
"enough is enough."
On Tuesday, Wijnaldum celebrated a goal for the Dutch national team by pointing to his skin along with Barcelona starlet Frenkie de Jong.
"Wake up call"
Dutch football writer Jaap de Groot told
CNN Sport
that the recent incident had been a "wake up call" for the country.
"The 80s with Ruud Gullit and Frank Rijkaard, they are fantastic examples of how players from different cultures can be integrated into a certain country," said De Groot, referring to two of Holland's most famous former internationals, who both played for AC Milan.
"We had that leading role for a long, long time and out comes this incident. I think that's why it hit the nation so hard. We are not use to having this on the football field."
The incident is the latest addition to a growing list that has blighted European soccer this season, with racist incidents in places such as
Italy
,
Ukraine
and on the
international stage
.