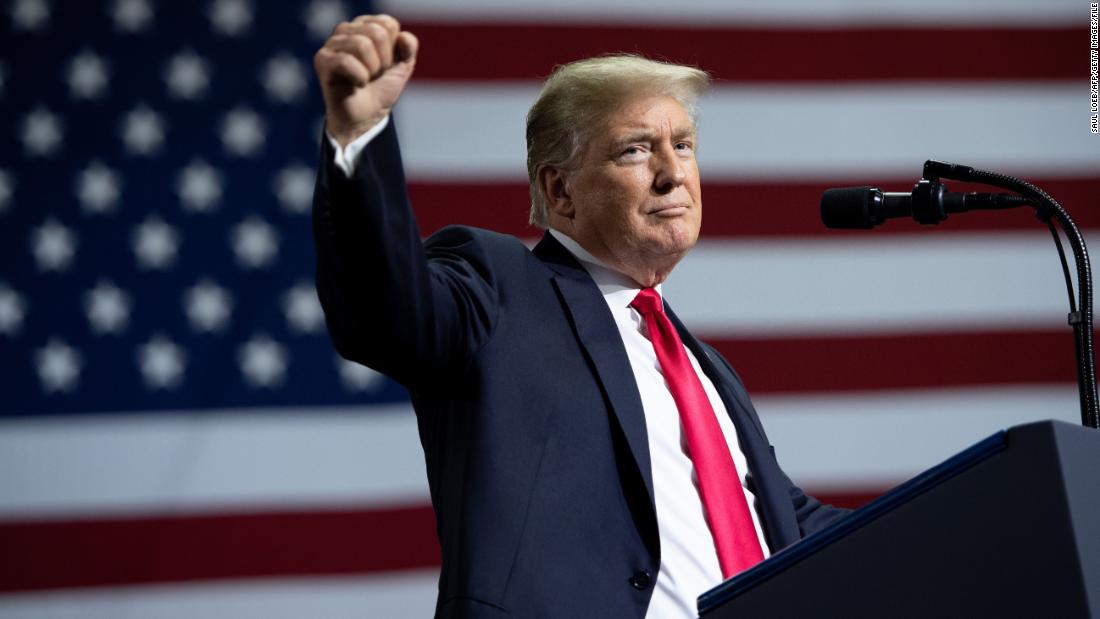 Washington (CNN)President Donald Trump faces a very tough road to a second term in 2020. His job approval numbers are mired in the low 40s, Democrats loathe him, a significant chunk of Republicans want someone else as their nominee and, on top of all of that, special counsel Robert Mueller is still working on his report about Russian interference in the 2016 election.
But it's not all dark clouds for Trump. Because in at least one respect, he will have something that he never had in 2016 — and something that none of his potential 2020 Democratic opponents will have either: massive amounts of money (and the time to use it as he sees fit.)
In his first two years in office,
Trump raised $130 million for his 2020 race
— and has spent all but $19 million of it. Those numbers are absolutely without any modern comparison — as both George W. Bush and Barack Obama largely eschewed raising money for their re-election in their first two years in the White House. (Obama had raised just over $4 million for his 2012 race at this point in 2011.)
Trump has shown no such compunction. He has held a series of big-ticket fundraisers since almost the beginning of his administration — and a super PAC aligned with Trump raised $75 million over the first two years of his presidency as well.
That sort of focus on fundraising (and the campaign's active spending) means that the Trump 2020 campaign will be vastly better funded (and in theory, better organized and structured) than his 2016 effort, in which he was badly outspent in every swing state by Hillary Clinton. (Of course, money is not determinative to outcomes; if it were, Clinton would be president right now.)
With a crowded Democratic field already in place, Trump will also be able to continue to raise and spend tens of millions of dollars on his general election campaign while his likely opponents beat each other up and exhaust their own campaign coffers.
The Point: If you're looking for a silver lining in the dark clouds surrounding Trump's 2020 bid, you're looking for the wrong color lining. It's a green lining. Very, very green.
Here's the week that was in political Washington, in 29 headlines.
Monday:
Tuesday:
Wednesday:
Thursday:
Friday: